CVT HealthConnect: Rewarding Healthy Choices
Welcome to CVT HealthConnect! A voluntary wellness pilot program that gives CVT PPO Members the opportunity to earn rewards for participating in two simple, easy-to-do health activities. Here you will find everything that you need to know about HealthConnect such as: what rewards are available to you, who is eligible to earn the rewards, access to links and forms you may need, and information on the screenings that qualify you.
About
CVT's goal is to keep costs manageable and as affordable as possible for all members while helping you stay healthy. HealthConnect is based on the principle that there is a direct connection between wellness, early intervention, early treatment and healthcare rates. HealthConnect is rewarding members who complete the two easy-to-do activities with the hope that it will make a positive difference in each members life.
Rewards
1. $150 gift card for each members and their spouse/domestic partner who complete an online health risk assessment AND one of the following: (Must be completed between October 1, 2014 and August 15, 2015.)
Annual physical by your doctor, or
An age-appropriate preventive screening, or
Participate in a health screening event coordinated by CVT at your school district.
2. You will earn 1% off your 2015-16 rates if 50% of CVT members complete two activities between October 1, 2014 and March 15, 2015.
Eligibility

---
Health Assessment
The first step is to sign up and take your online Well-Being assessment. This assessment was created to help you better understand your health and needs. The assessment is not shared with CVT or any other entity, but is intended for you to use as a tool to help you make healthier choices and focus on areas that you may be able to take preventive action against to keep you healthy.
UPDATE 10/17/2014 - It appears that the system issues related to accessing the Well-Being Assessment on the Anthem Blue Cross website have been resolved for the majority of members. Most members should be able to login and complete the Well-Being Assessment today. CVT will post a final update once we receive confirmation from Anthem that the correction resolves the problem for all members. Should you experience any problems, please contact us at HealthConnect@cvtrust.org.
IMPORTANT:  Please carefully read the instructions and follow the prompts step-by-step to complete the Well-Being Assessment.
First, log in to the Anthem's website using the "Member Log In" box. If you have not registered on Anthem's website, you will need to do so by clicking the "Register Now" link at the Member Log In box and provide the requested inforamtion. Once logged in, select the "Health and Wellness" tab. On the Health and Wellness page, click on "Get Started" at the bottom of the page, and follow the prompts to complete the Well-Being Assessment.  Step-By-Step instructions are outlined in this "Completing Your Well-Being Assessment" guide.
Please click here to take the online Well-Being Assessment.
---
Preventive Care Guidelines
For questions related to preventive services, please read Anthem's Preventive Care Guidelines.
---
Helpful Links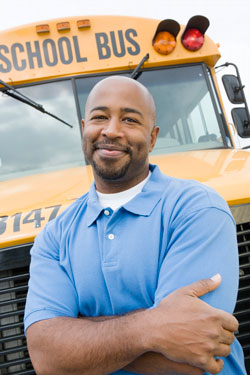 Helpful Answers to Frequently Asked Questions
---
Participating Districts:
Camptonville Union School District
East Nicolaus Join Union High School District
Live Oak Unified School District
MarysvilleJoint Unified School District
Meridian Elementary School District
Sutter County Superintendent of Schools
Wheatland Elementary School District
Wheatland High School District
Yuba City Unified School District