Employee Assistance Program
Carelon Behavioral Health, your Employee Assistance Program (EAP), is provided at no cost to all CVT subscribers with medical coverage.  Employees and their family members can receive free, confidential assistance to help with personal and professional goals, manage daily stresses and develop fulfilling relationships.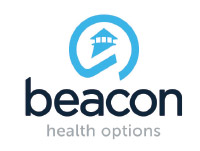 Understanding Your EAP
Learn what an Employee Assistance Program is, how it can help you, and how to use it.
How the EAP works
Access is easy and there's no cost to you.
Go online www.achievesolutions.net/cvt or call the toll-free phone number 1-877-397-1032 any time - 24 hours a day, 365 days a year.  Each member must call Beacon Health Options for authorization and referral before receiving services.  Claims will not be paid without an authorization.
Staffed by professionals.
EAP professionals are highly trained and qualified.  The information you receive is accurate, up to date and relevant to your particular circumstances.
Your call is private.
Your personal information is kept confidential in accordance with federal and state laws. 
Benefits of the EAP include:
Counseling Services
Talk one-on-one with an experienced, licensed counselor for support with stress management, strengthening relationships, work/life balance, grief and loss, and more.  Each covered member is eligible for up to six counseling sessions per benefit year (with a maximum of two courses of treatment). Clinical assistance is available 24/7 and your conversation is strictly confidential.
Legal Services
Free 30 minute consultation and discounted rates. Legal support for:
Divorce
Landlord and tenant issues
Real estate transactions
Wills and power of attorney
Civil lawsuits and contracts
Identity theft recovery
Financial Services
Free 30-minute consultation and discounted rates. Talk to a financial coach for guidance on:
Saving for college
Debt consolidation
Mortgage issues
Estate planning
General tax questions
Retirement planning
Family budgeting
Work/Life Services
Work/life resource and referral services
Child care services
Elder care services
Online Resources
Visit the Achieve Solutions website at www.achievesolutions.net/cvt to access articles, videos, calculators and quizzes to help you improve your health and manage life events.  You can also search for service providers in your area.  The site is available in English and Spanish.  Topics include:
Depression
Strengthening marriage and relationships
Stress management
Anxiety
Conflict management
Weight management
Communication