What should I look for when choosing a health insurance plan?
Blog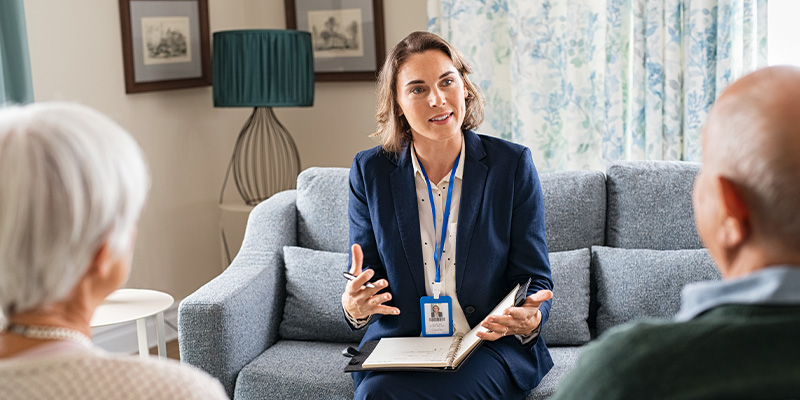 What should I look for when choosing a health insurance plan?
Whether you are a new employee or a seasoned professional who is approaching open-enrollment, selecting a health insurance plan can be daunting. There are likely several options to choose from, and possibly terms you have never heard before. California's Valued Trust is here to help you navigate the healthcare maze.
Consider how much coverage you need.
Are you single or do you have a family? Do you or a family member have a chronic condition? It's important to look at the full range of services and copayments (co-pays) you will spend out of pocket for doctor's visits, surgery, hospital stays, or other types of care. And it's important to know what services your plan choices cover that you might need.
Is your doctor in-network?
Choosing a provider within your healthcare network when possible is always the best bet to saving money. In-network providers contract in advance with your healthcare insurance at pre-negotiated rates. Typically, if you choose a provider within your network, you will pay less out-of-pocket than if you go outside of your network.
What are your options?
You may be able to choose between an HMO or PPO plan. There are many differences between these two types of plans, but the most significant is how you access covered services and how much you will pay out-of-pocket for these services, including any applicable deductibles.
With an HMO, you must live or work within the service area covered by the plan. You also need to access all care from a medical group in the HMO provider network and designate a primary care physician or Personal Physician to coordinate all your healthcare needs. Check to see if your health plan offers a direct referral option to specialists within your medical group for a slightly higher copay.
With a PPO plan, you can visit any licensed doctor, including specialists, without a referral. However, though a PPO plan might pay for services received outside the preferred network, you will pay more than if you had received care from a doctor within the network. Not all physicians accept both HMO and PPO plans. If there are particular doctors you want to see, make sure they are contracted for the health plan you're considering.
In Summary
Start with the basics. Know what your out-of-pocket expense (or responsibility) will be for services such as doctor visits, surgery, hospital services, etc. and how they are covered in each benefit plan. Find out how each plan covers prescription drugs. And, of course, you need to know how much you're going to pay each month to cover you and any dependents covered on the plan.
The bottom line: it's important to know how the plan works and what it costs. Don't wait until you need health care to ask those important questions.